Quercetin for rheumatoid arthritis
Posted on Wed, 23 Nov 16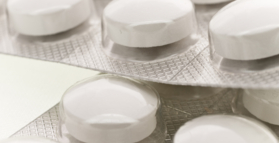 The phytonutrient and dietary supplement quercetin has been shown to lower disease activity and reduce clinical symptoms in women with rheumatoid arthritis.
Quercetin, a bioflavonoid found in fruits and vegetables, has been used as a dietary supplement for many hears due to its anti-inflammatory properties but despite its popularity only a limited number of studies have explored its potential to reduce inflammation in a clinical setting.
A new study put 500 mg per day of quercetin to the test in women with rheumatoid arthritis (RA) over 8-weeks [1]. And the assessments, including biochemical and clinical data, demonstrated important benefits. Disease activity, as indicated by inflammatory biomarkers were reduced, clinical symptoms also improved, and the number of patients with active disease was significantly less.
"To our knowledge, the present study was the first study that examined the effect of quercetin supplement alone on the severity and symptoms of RA in women," concluded the investigators. "The results showed that quercetin supplement as an adjunctive treatment had beneficial effects on pain, stiffness, disease activity, inflammatory factors, and well-being in women with RA.'
Reference:
Javadi F, Ahmadzadeh A, Eghtesadi S, et al. The Effect of Quercetin on Inflammatory Factors and Clinical Symptoms in Women with Rheumatoid Arthritis: A Double-Blind, Randomized Controlled Trial. J Am Coll Nutr. 2016 Oct 6:1-7. [Epub ahead of print]
Tags: Quercetin, Rheumatoid Arthritis, Inflammation
Related Articles
Comments