Vitamin K2 for rheumatoid arthritis
Posted on Tue, 14 Jul 15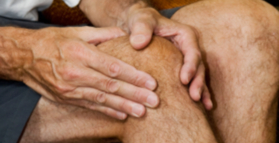 A clinical study has found that vitamin K2 is a safe and effective therapy for rheumatoid arthritis, reducing immune activity and relieving symptoms.
Rheumatoid arthritis (RA) is a devastating and life-threatening illness, and safer more effective treatments are needed.
Previously vitamin K2 has been explored as a treatment, but studies used vitamin K2 as menaquinone-4 (MK-4), which is not as well absorbed or good at maintaining blood levels and thus less likely to be as effective as vitamin K2 as menaquinone-7 (MK-7).
A previous clinical study of MK-4 used a dose of 45 mg but MK-7 can be used at 1000 fold less, so researchers decided to test the effects of 100 mcg of MK-7 daily in a group of people with RA (1).
After 3-months of adding MK-7 to their usual medication it was found that the vitamin treatment significantly improved measures of disease activity including bone mineral metabolism and inflammation such as erythrocyte sedimentation rate (ESR) and C-reactive protein (CRP). Clinical symptoms and disease severity were also significantly reduced.
"MK-7 represents a new promising agent for RA in combination therapy with other disease modifying antirheumatic drugs," concluded the study.
Reference:
Abdel-Rahman MS, Alkady EA, Ahmed S. Menaquinone-7 as a novel pharmacological therapy in the treatment of rheumatoid arthritis: A clinical study. Eur J Pharmacol. 2015 Jun 11;761:273-278.
Tags: Vitamin K, Autoimmune Disease, Rheumatoid Arthritis, Arthritis
Related Articles
Comments