Vitamin K linked to reduced diabetes risk
Posted on Mon, 7 Jan 13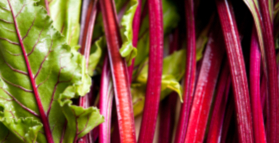 A large study has found a robust association between higher dietary intake of vitamin K and reduced risk of type 2 diabetes.
Vitamin K, while traditionally thought to be primarily involved in blood clotting, is emerging as an important factor in the development of many chronic diseases including diabetes, cancer, heart disease and osteoporosis.
To see if there is an association between dietary vitamin K intake and type 2 diabetes risk baseline vitamin K intake and subsequent incidence of diabetes were examined over a median follow-up of 5.5 years.
Dietary vitamin K at baseline was significantly lower in subjects who developed type 2 diabetes during the study. After adjustment for potential confounders, risk of incident diabetes was 17% lower for each additional intake of 100 μg vitamin K per day. Moreover, subjects who increased their dietary intake of vitamin K during the follow-up had a 51% reduced risk of incident diabetes compared with subjects who decreased or did not change the amount of vitamin K intake.
Dietary intakes of vitamin K are commonly low among children, adults and the elderly (2-4). Green leafy vegetables (kale, watercress, broccoli, and spinach) and some vegetable oils (soybean, canola, and olive) are major contributors of dietary vitamin K. And supplementation with a similar amount of vitamin K achievable through diet (500 mcg daily) has been shown to improve blood sugar control (5).
References:
Ibarrola-Jurado N, Salas-Salvadó J, Martínez-González MA, Bulló M. Dietary phylloquinone intake and risk of type 2 diabetes in elderly subjects at high risk of cardiovascular disease. Am J Clin Nutr. 2012 Nov;96(5):1113-8.

Prynne CJ, Thane CW, Prentice A, Wadsworth ME. Intake and sources of phylloquinone (vitamin K(1)) in 4-year-old British children: comparison between 1950 and the 1990s. Public Health Nutr 2005;8: 171–80.[1]

Thane CW, Bolton-Smith C, Coward WA. Comparative dietary intake and sources of phylloquinone (vitamin K1) among British adults in 1986–7 and 2000–1. Br J Nutr 2006;96:1105–15.4. [1]

Thane CW, Paul AA, Bates CJ, Bolton-Smith C, Prentice A, Shearer MJ. Intake and sources of phylloquinone (vitamin K1): variation with socio-demographic and lifestyle factors in a national sample of British elderly people. Br J Nutr 2002;87:605–13.

Yoshida M, Jacques PF, Meigs JB, Saltzman E, Shea MK, Gundberg C, Dawson-Hughes B, Dallal G, Booth SL. Effect of vitamin K supplementation on insulin resistance in older men and women. Diabetes Care. 2008 Nov;31(11):2092-6.
Related Articles
Comments