Chondroitin sulfate beats drugs for arthritis treatment
Posted on Sun, 10 Jan 16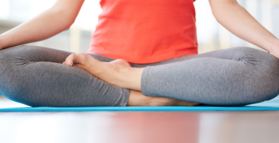 Not only was chondroitin sulfate as effective as an anti-inflammatory drug for pain relief it reduced further joint degeneration, which was something the drug could not do.
Chondroitin sulfate is a popular therapy for arthritis because it can help with pain relief and is safer than pain relieving drugs.
There is some evidence to suggest chondroitin could also reduce the loss of cartilage and therefore slow the progression of arthritis, not just relive symptoms but, until now, a long-term study using quantitative magnetic resonance imaging (qMRI) has not been conducted.
In a new report presented at a recent meeting of the American College of Rheumatology, the results of a 2-year long head to head study demonstrated that when compared to celecoxib (200mg daily), chondroitin sulfate (1200mg a day) was able to reduce cartilage loss. Both treatments similarly reduced joint swelling and pain as well as the use of other pain relieving medications.
"This trial demonstrated, for the first time, the superiority of chondroitin sulfate over celecoxib at reducing the long term progression of knee arthritis structural changes," concluded the investigators. "Moreover, both drugs were found equally effective at reducing the symptoms of arthritis. These findings have important implications regarding the usefulness of chondroitin sulfate for long term management of knee arthritis and its impact on disease outcome."
Reference:
Pelletier JP, Raynauld JP, Beaulieu A, et al. In a Two-Year Double-Blind Randomized Controlled Multicenter Study, Chondroitin Sulfate Was Significantly Superior to Celecoxib at Reducing Cartilage Loss with Similar Efficacy at Reducing Disease Symptoms in Knee Osteoarthritis Patients [abstract]. Arthritis Rheumatol. 2015; 67 (suppl 10). Accessed January 7, 2016.
Tags: Chondroitin, Glucosamine, Arthritis
Related Articles
Comments