Modern diets, dysbiosis and inflammatory disease
Posted on Wed, 24 Aug 16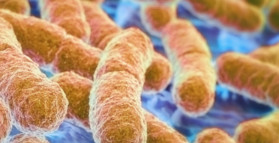 Ecosystem destruction, mass extinction and loss of biodiversity is destroying the environment, no, we are not talking about the Earth, but your gut bacteria. Recent discoveries indicate that the western gut microbiota is dysbiotic – with an expansion of harmful microbes and loss of diversity – even in healthy individuals.

Dysbiosis-driven immune interactions seemingly cross all medical disciplines and are linked to illness ranging from gastroenterological disease to mental illness. So it is vital that we understand the aetiology and the factors responsible for dysbiosis.


One of the most potent ways to improve the composition, diversity, and metabolic functions of the microbiome is with individualised nutritional interventions, and this talk takes us into recent discoveries that are translating into new, personalised clinical approaches that will change the way you think about the microbiota.
Tags: Gut Bacteria, Dysbiosis, Diet, Inflammation
Related Articles
Comments