Naturopathic medicine for anxiety
Posted on Sun, 19 Dec 10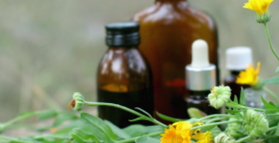 Naturopathic medicine, a distinct profession of primary health care that utilises natural therapies including therapeutic lifestyle change, nutritional and herbal medicine, may be an effective way to relieve anxiety.
To assess the effects of naturopathic medicine, anxiety sufferers received either naturopathic care (dietary counselling, deep breathing relaxation techniques, a standard multi-vitamin, and the herbal medicine Withania somnifera) or psychotherapy (psychotherapy, and matched deep breathing relaxation techniques, and placebo).
Both treatments resulted in significant reductions in anxiety however the group receiving naturopathic care experienced a greater reduction of symptoms. In addition, naturopathic care had additional secondary effects on quality of life, including significant reduction in stress and improved vitality, motivation, and general health.
Reference:
Cooley K, Szczurko O, Perri D, Mills EJ, Bernhardt B, Zhou Q, Seely D. Naturopathic care for anxiety: a randomized controlled trial ISRCTN78958974. PLoS One. 2009 Aug 31;4(8):e6628
Tags: Naturopathic Medicine, Anxiety
Related Articles
Comments