Magnesium could help people with anxiety
Posted on Mon, 3 Jul 17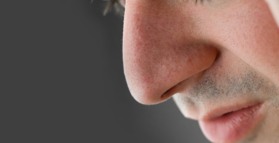 A systematic review of 18 clinical studies has shown that magnesium supplementation could help to reduce anxiety symptoms in susceptible people.
Low dietary intake of magnesium has been associated with anxiety and several studies indicate that supplementation could help reduce symptoms. These observations are likely related to the fact that magnesium plays an important role in healthy nervous system and brain function, yet most people's dietary intakes are inadequate to meet their daily needs.
The first systematic review of the effects of magnesium supplementation on symptoms of anxiety and stress looked at results from 18 clinical studies in people with susceptibility to anxiety or with conditions associated with symptoms of stress and anxiety.
Magnesium supplementation was generally beneficial for people with pre-existing mild to moderate levels of anxiety. Studies with noticeable benefits tended to utilize magnesium in combination with additional ingredients such as vitamin B6 or herbal extracts.
However, the studies included in the review did not always show clear benefit and were confounded by factors such as variations in the dose used, the duration of intake and the use of additional ingredients. And none of the studies specifically recruited people with magnesium deficiency.
Overall the evidence was suggestive of benefit, but more research is needed to confirm the effects of magnesium on symptoms of stress and anxiety. "It is the quality of the available evidence rather than the absence of a potential mechanism which has hindered convincing demonstration of such effects," noted the authors of the review.
"The potential effect of magnesium in attenuating psychological response to stress merits further investigation since stress is a ubiquitous feature of modern lives," they commented.
Reference:
Boyle NB, Lawton C, Dye L. The Effects of Magnesium Supplementation on Subjective Anxiety and Stress-A Systematic Review. Nutrients. 2017 Apr 26;9(5).
Tags: Magnesium, Anxiety, Stress
Related Articles
Comments