Does diet soda pack on the pounds?
Posted on Sat, 18 Jul 09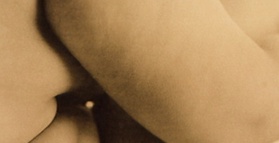 Diet drinks lead to weight gain, at least that is what the results from a large scale study suggests. Paradoxically an analysis of 6,814 people's diets discovered that compared to those who never consume diet soda those who do have a much higher risk of a dangerously large waist line [1]. It was also found that diet soda drinkers had a significantly higher risk of poor blood sugar control, a risk factor for diabetes.
What is particularly interesting about this study is that diet soda drinkers appeared to have healthier diets than those who didn't suggesting that diet soda may independently lead to weight gain and poor blood sugar control.
While more research is needed to confirm these associations the findings collaborate with previous studies [2-3] and question the assumption that artificially sweetened beverages are a preferable alternative to sugar sweetened beverages for body weight control and related disorders.
References
1. Nettleton JA et al. Diet Soda Intake and Risk of Incident Metabolic Syndrome and Type 2 Diabetes in the Multi-Ethnic Study of Atherosclerosis (MESA). Diabetes Care 32:688–694, 2009
2. Lutsey PL et al. Dietary intake and the development of the metabolic syndrome: the Atherosclerosis Risk in Communities study. Circulation 117:754 –761, 2008.
3. Dhingra R et al. Soft drink consumption and risk of developing cardiometabolic risk factors and the metabolic syndrome in middle- aged adults in the community. Circulation 116:480–488, 2007
Image: Christina Pederazzini. Science Photo Library.
Tags: Diet Soda, Overweight, Obesity, Diabetes
Related Articles
Comments