Your drink bottle may be poisoning you.
Posted on Wed, 1 Jul 09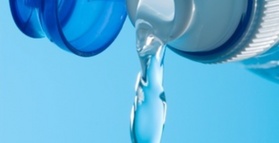 Every person on earth harbours measurable levels of environmental pollutants including chemicals linked to various health problems such as cancers, immunological problems, reduced IQ, depression and anxiety, cardiovascular disease, diabetes, weight gain, fatigue, low fertility and endometriosis [1-4].
One such chemical, Bisphenol-A, has been estimated to be present at detectable levels in 93% of people and has recently been implicated in two of the most prevalent diseases, cardiovascular disease and diabetes [5-6].
Exposure to Bisphenol-A occurs principally through food, namely from plastic food containers, drink bottles, baby bottles, tableware and containers with internal coatings such as soft drink cans [7]. Limiting exposure to Bisphenol-A by using Bisphenol-A free drink bottles, switching to glass and avoiding soft drink and plastic food packaging is a logical step in reducing any potential health risk. Avoid heating food or liquid in plastic containers as heat increases the passage of Bisphenol-A from the plastic into food contents.
References:
Environmental Working Group. EWG/Commonweal Study #1, industrial chemicals and pesticides in adults. www.ewg.org Accessed online: 08-2008
Stokstad E. Biomonitoring. Pollution gets personal. Science. 2004 Jun 25;304(5679):1892-4.
Carpenter DO. Environmental Contaminants and Human Health: The Health Effects of Persistent Toxic Substances. Fırat Tıp Dergisi 2005;10(1): 1-4
Grun F, Blumberg B. Environmental obesogens: organotins and endocrine disruption via nuclear receptor signaling. Endocrinology. 2006 Jun;147(6 Suppl):S50-5.
Lang et al. Association of Urinary Bisphenol A Concentration With Medical Disorders and Laboratory Abnormalities in Adults. JAMA, September 17, 2008—Vol 300, No. 11
Vom saal et al. Bisphenol A and Risk of Metabolic Disorders. JAMA, September 17, 2008—Vol 300, No. 11
National Toxicology Program. Bisphenol A. National Institute of Environmental Health Sciences. National Institutes of Health. April 14, 2008.
Image: Steve Horell. Science Photo Library.
Tags: Detoxification, Environmental Pollutants, Bisphenol-A, Plastics, Diabetes, Cardiovascular Disease
Related Articles
Comments