Magnesium for diabetes prevention
Posted on Mon, 8 Jun 15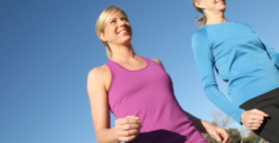 A simple magnesium supplement can improve blood sugar and may prevent diabetes in people at high risk, according to the first study of magnesium in prediabetes.
Type 2 diabetes is a diet and lifestyle related disease with a tremendous cost to human health. Importantly, you don't just wake up with diabetes; it develops slowly over time, which is why there is growing interest in identifying "prediabetes" (early changes in blood glucose that proceed more advanced illness) and preventing it from progressing.
It has been estimated that 35% adults over 20 years in the US have prediabetes and up to 10% of them develop diabetes every year (1). Dietary and lifestyle changes have been shown to decrease the risk of prediabetes progressing to diabetes, but nutritional supplements – which may also be a safe, effective approach - have not been as well studied (2).
Magnesium is known to play an important role in blood glucose regulation though a number of mechanisms, and people with higher dietary intakes of magnesium (found in whole grains, nuts, seeds and green leafy vegetables) are more likely to have better blood glucose levels and are much less likely to develop diabetes (3).
In a new study a group of people with prediabetes and low blood magnesium levels took either a magnesium supplement (equivalent to 382mg of magnesium once daily), or placebo for 4-months (4).
At the end of the study blood glucose levels, insulin resistance and triglycerides significantly decreased, whereas HDL cholesterol and serum magnesium levels significantly increased in those taking magnesium compared to placebo. And 50.8% of those taking magnesium improved their glucose status compared to only 7.0% in the placebo group.
"Our results support the hypothesis that, as a complement to lifestyle interventional programmes, people with prediabetes and hypomagnesaemia also should take magnesium supplements to decrease plasma glucose levels and potentially reduce the transition rate from prediabetes to diabetes" concluded the study investigators.
References:
Tabák AG, Herder C, Rathmann W, Brunner EJ, Kivimäki M. Prediabetes: a high-risk state for diabetes development. Lancet. 2012 Jun 16;379(9833):2279-90.
Tuso P. Prediabetes and lifestyle modification: time to prevent a preventable disease. Perm J. 2014 Summer;18(3):88-93.
Hruby A, Meigs JB, O'Donnell CJ, Jacques PF, McKeown NM. Higher magnesium intake reduces risk of impaired glucose and insulin metabolism and progression from prediabetes to diabetes in middle-aged americans. Diabetes Care. 2014 Feb;37(2):419-27. doi: 10.2337/dc13-1397.
Guerrero-Romero F, Simental-Mendía LE, Hernández-Ronquillo G, Rodriguez-Morán M. Oral magnesium supplementation improves glycaemic status in subjects with prediabetes and hypomagnesaemia: A double-blind placebo-controlled randomized trial. Diabetes Metab. 2015 Apr 27. [Epub ahead of print]
Tags: Magnesium, Diabetes, Blood Sugar, Insulin Resistance
Related Articles
Comments