Digestive health linked to heart disease, diabetes and obesity
Posted on Sun, 15 Mar 15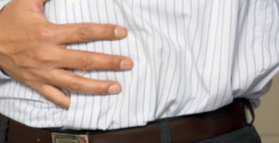 People who regularly experience digestive symptoms might be at an increased risk for diabetes, weight gain and heart disease, according to new research. And improving digestive health could be key to resolving such problems.
For the first time ever, a group of researchers have found a correlation between irritable bowel syndrome (IBS) and metabolic syndrome.
IBS is simply a term for regular digestive symptoms, including bloating, distension, abdominal pain, and alterations in bowel habits while metabolic syndrome is the common constellation of pre-diabetes or diabetes, increased waist circumference, high blood cholesterol, and high blood pressure.
In a cross-sectional study of 1,096 subjects the research group found that IBS was significantly related to a higher prevalence of metabolic syndrome and elevated triglycerides, regardless of dietary differences.
The researchers hypothesize that IBS may actually be linked to the development of metabolic syndrome because of poor digestion, nutrient absorption or changes in gut bacteria.
"Because the gut microbiota is becoming known as a more and more important risk factor for the treatment and prevention of metabolic syndrome, there is conjecture that IBS may be a potential risk factor for metabolic syndrome due to the effect of IBS on the quantitative and qualitative changes of gut microbiota" they said.
'The findings suggest that the treatment of irritable bowel syndrome may be a potentially beneficial factor for the prevention of metabolic syndrome" they concluded.
Reference:
Guo Y, Niu K, Momma H, et al. Irritable bowel syndrome is positively related to metabolic syndrome: a population-based cross-sectional study. PLoS One. 2014 Nov 10;9(11):e112289.
Tags: Digestive Health, Irritable Bowel Syndrome, Ibs, Diabetes, Cholesterol, Blood Pressure, Heart Disease, Metabolic Syndrome
Related Articles
Comments