Toxic diet linked to low birth weight babies
Posted on Mon, 11 Aug 14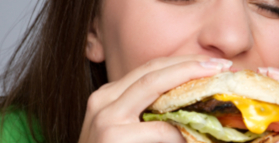 By defining a toxic-diet score a research group have been able to uncover a potential link between diet during pregnancy, exposure of the foetus to toxins, and reduced birth weight in newborns.
Industrially produced man-made chemicals known as dioxins are now ubiquitous in our environment and our food, they accumulate in our bodies and are associated with negative health effects including potential harm during pregnancy.
Dietary exposure to dioxins during pregnancy is known to influence levels of dioxins in blood and breast milk and can transfer to the developing child in utero and newborn via breastfeeding. A new study suggests that a dioxin-rich diet during pregnancy might negatively affect birth weight in newborns.
By analyzing blood samples and dietary records researchers were able to identify a "dioxin-rich dietary pattern" characterized by high consumption of red and white meat, lean and fatty fish, fast food, and dairy products during pregnancy. And consumption of the dioxin-rich diet was positively linked to dioxin blood levels and a reduction in infant birth weight.
"More studies are needed to develop updated dietary guidelines for women of reproductive age, aiming for the reduction of dietary exposure to persistent organic pollutants such as dioxins and dioxin-like compounds" cautioned the research scientists.
Reference:
Papadopoulou E, Kogevinas M, Botsivali M, et al. Maternal diet, prenatal exposure to dioxin-like compounds and birth outcomes in a European prospective mother-child study (NewGeneris). Sci Total Environ. 2014 Jun 15;484:121-8.
Tags: Dioxins, Environmental Toxins, Detoxification
Related Articles
Comments