Relief from depression with magnesium
Posted on Mon, 22 May 17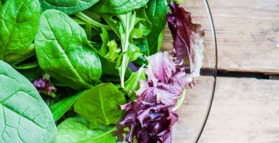 Dietary supplementation with magnesium can help reduce symptoms of depression, according to a new randomized, double-blind, placebo-controlled trial.
Magnesium plays an important role in mental health because it is required for neurological processes such as neurotransmission and neuronal plasticity which are fundamental to learning, memory, and mood regulation.
Dietary intakes of magnesium have been steadily declining over decades and most people do not meet the recommended daily intakes.
Magnesium deficiency has been associated with depression in several studies, and some preliminary clinical studies have indicated that magnesium supplementation could be a safe, inexpensive way to relieve depression.
To test magnesium more rigorously a randomized, double-blind, placebo-controlled trial was performed over 8-weeks in people suffering from depression and hypomagnesemia (low-blood magnesium). Over the course of treatment, they took magnesium at a dose of 500 mg from magnesium oxide, or placebo, daily. Compared to placebo, magnesium improved blood magnesium levels and resulted in a more significant reduction in depression scores.
"This study indicated that daily consumption of 500 mg magnesium oxide tablet for 8 weeks by individuals with depression and hypomagnesemia results in improvement in both the depression and the status of magnesium in their bodies," concluded the study investigators. "Therefore, when evaluating patients with depression, evaluation of the serum magnesium status and resolving this deficiency, if present, contribute to better treatment outcomes and thus are recommended."
Reference:
Rajizadeh A, Mozaffari-Khosravi H, Yassini-Ardakani M, et al. Effect of magnesium supplementation on depression status in depressed patients with magnesium deficiency: A randomized, double-blind, placebo-controlled trial. Nutrition. 2017 Mar;35:56-60
Tags: Magnesium, Depression
Related Articles
Comments