Personalized B vitamins for blood pressure
Posted on Mon, 10 Apr 17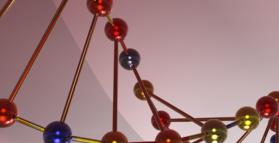 People with a common gene variant could benefit from personalized B vitamin therapy, with large reductions in blood pressure independent of anti-hypertensive medication.
Personalized nutrition is being enabled by easier genetic testing and increasing research into nutrient-gene interactions.
One important opportunity for personalized nutrition is the interaction between vitamin B2 (riboflavin) and a common gene variant: people who are homozygous for the 677C→T polymorphism in methylenetetrahydrofolate reductase (MTHFR 677TT genotype).
The relevance of this nutrient-gene interaction to you is that if you have the MTHFR 677TT genotype, and about 1 in 10 people do, you could benefit from vitamin B2 supplementation, according to a recent review on the topic.
People with the MTHFR 677TT genotype are at increased risk for heart disease, including high blood pressure and stroke. In fact, epidemiological studies suggest risk for cardiovascular disease is increased by around 40%.
Vitamin B2 is a co-factor for MTHFR and improves its function. And clinical studies have shown that people with the MTHFR 677TT genotype and high blood pressure who are supplemented with vitamin B2 have a large reduction in systolic blood pressure (by 6 to 13 mmHg), independent of antihypertensive drugs.
This level of reduction in blood pressure by vitamin B2 would be expected to lower cardiovascular disease risk by 30% or more in people with this genotype, according to the review.
"Supplemental riboflavin offers a personalized approach for managing blood pressure in genetically at-risk adults that aligns with the American heart association strategy of targeting treatments at the individual level to improve cardiovascular health," comment the review authors, from Ulster University, Northern Ireland.
"Although genetic factors are well recognized to play a role in the development of hypertension, the MTHFR 677TT genotype is the only specific genetic factor linked with hypertension that provides a personalized management option."
Reference:
McNulty H, Strain JJ, Hughes CF, Ward M. Riboflavin, MTHFR genotype and blood pressure: A personalized approach to prevention and treatment of hypertension. Mol Aspects Med. 2017 Feb;53:2-9.
Tags: Riboflavin, Folate, Blood Pressure, Heart Disease
Related Articles
Comments