Mental distress linked to serious illness
Posted on Mon, 13 Aug 12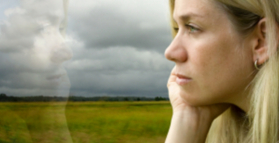 Psychological distress has been linked to increased risk of death from illnesses such as heart disease and cancer, and the more distress the higher your risk.
An analysis of data from 68 222 men and women in the UK has found a clear link between life threatening illness and symptoms of psychological distress such as anxiety, depression, social dysfunction, and loss of confidence.
The people in the study were men and women aged 35 years and over and free of cardiovascular disease and cancer at the beginning of the study.
Over an 8-year period higher levels of psychological distress were associated with an increased risk of death from all causes, heart disease and cancer. Risk increased with higher levels of distress.
This finding could be explained by direct and indirect effects of psychological stress; for example stressed induced changes in heart function or stress related lifestyle behaviors such as unhealthy eating and smoking.
Reducing stress and managing it more effectively could literally be life saving.
Reference:
Russ TC, Stamatakis E, Hamer M, Starr JM, Kivimäki M, Batty GD. Association between psychological distress and mortality: individual participant pooled analysis of 10 prospective cohort studies. BMJ. 2012 Jul 31;345:e4933. doi: 10.1136/bmj.e4933.
Tags: Stress, Heart Disease, Cancer, Anxiety, Depression
Related Articles
Comments