CoQ10 and selenium prevent death from heart disease
Posted on Mon, 20 Aug 12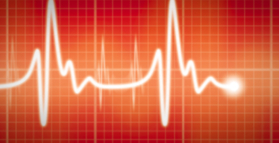 The nutritional supplements CoQ10 and Selenium have been shown to improve heart health and reduce risk of death from heart disease in older age.
A study investigating combined supplementation with 200 mg CoQ10 and 200 mcg of selenium daily over a 5-year period in older age individuals (aged 70 to 88) resulted in significant reductions in heart disease related deaths.
The study also found that CoQ10 and selenium was able to lower an important heart disease risk marker and improve cardiovascular function as measured with echocardiography (ECG).
This important study suggests that CoQ10 and selenium may be useful natural supplements for preventing heart disease in later life.
Reference:
Alehagen U, Johansson P, Björnstedt M, Rosén A, Dahlström U. Cardiovascular mortality and N-terminal-proBNP reduced after combined selenium and coenzyme Q10 supplementation: A 5-year prospective randomized double-blind placebo-controlled trial among elderly Swedish citizens. Int J Cardiol. 2012 May 22. [Epub ahead of print]
Tags: CoQ10, Selenium, Heart Disease
Related Articles
Comments