Naturopathic medicine cuts heart risk and health costs
Posted on Wed, 13 Aug 14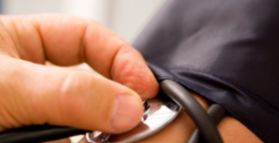 Naturopathic medical care for people with poor cardiovascular health has been shown to result in important reductions in heart disease risk and reduced costs to society and employers.
Cardiovascular disease (CVD) is the number 1 killer, but is largely preventable with dietary and lifestyle change. Naturopathic medicine is a form of primary health care that personalizes many non-drug, preventative approaches known to reduce heart disease risk.
To determine the cost-effectiveness of naturopathic medicine an economic evaluation of a worksite-based intervention was conducted. People at high CVD were given enhanced usual care (heart health testing and results, and advice to continue seeing their doctor) or naturopathic care (the same, plus personalized lifestyle counseling and nutritional and botanical medicine).
Over one-year cardiovascular disease risk was reduced on average by one third and risk of cardiovascular death by half with naturopathic care. And it was estimated that risk reductions came with average net study-year savings of $1138 (Canadian dollars) in societal costs and $1187 in employer costs.
"In conclusion, this pragmatic, multi-worksite randomized trial demonstrates that a naturopathic approach to the primary prevention of CVD has the potential to significantly reduce CVD risk for those with a wide range of baseline risk" wrote the study authors.
"These risk reductions come at a small increase in medical costs, but with the potential for substantial improvements in worker productivity. Further research into similar non-pharmacological, whole-person approaches to CVD prevention is justified."
Reference:
Herman PM, Szczurko O, Cooley K, Seely D. A naturopathic approach to the prevention of cardiovascular disease: cost-effectiveness analysis of a pragmatic multi-worksite randomized clinical trial. J Occup Environ Med. 2014 Feb;56(2):171-6.
Tags: Naturopathy, Naturopathic Medicine, Heart Disease
Related Articles
Comments