Lipoic acid and omega 3 for Alzheimers disease
Posted on Mon, 3 Feb 14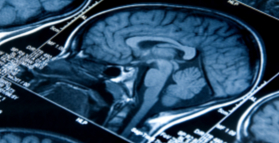 Treatment with the nutritional supplements lipoic acid and omega-3 may help people with Alzheimers disease, suggest the results of a yearlong study.
Current treatments for Alzheimer's disease (AD) do little to halt the disease progression, which makes the search for safe treatments a major concern.
The nutritional supplements lipoic acid and omega-3 fatty acids have both shown promise for preventing and treating AD, are relatively inexpensive, widely available, and have an excellent safety profile.
To see if supplementation with omega-3 fatty acids (675 mg DHA and 975 mg EPA per day) alone or in combination with alpha lipoic acid (600 mg per day) could improve disease symptoms a group of people with AD took the supplements or placebo daily for 12-months.
At the end of the study it was found that the combination of lipoic acid and omega-3 was safe and significantly slowed cognitive and functional decline compared to placebo, and the combination was more effective than omega-3 fatty acids alone.
A larger study is already underway to further explore clinical effects of the combination and understand how it is working by looking for improvements in biomarkers including inflammation, insulin resistance and brain atrophy.
Reference:
Shinto L, Quinn J, Montine T, et al J. A randomized placebo-controlled pilot trial of omega-3 Fatty acids and alpha lipoic Acid in Alzheimer's disease. J Alzheimers Dis. 2014 Jan 1;38(1):111-20.
Tags: Lipoic Acid, Omega-3, Alzheimers Disease, Dementia
Related Articles
Comments