Green tea improves cognition in elderly
Posted on Sat, 15 Nov 14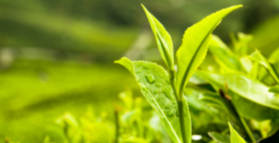 People who drink green tea regularly tend to have a reduced risk of cognitive decline with age, but until now no studies have tested green teas ability to boost brain health in older age.
To see if a few daily cups of green tea is enough to improve cognitive function in older age people, elderly nursing home residents with cognitive dysfunction received daily green tea (2 grams of powder, the equivalent of to two to four cups of green tea) for 3-months.
After the 3-months of daily green tea consumption the participant's cognitive function was significantly improved. "This result suggests that green tea consumption may be effective in improving cognitive function or reducing the progression of cognitive dysfunction" commented the study investigators. But they added that, "long-term large-scale controlled studies are needed to further clarify the effect."
This important study adds to growing evidence suggesting that phytonutrient rich foods are very important not only for preventing age related cognitive decline, but also for reversing it.
Reference:
Ide K, Yamada H, Takuma N, Park M, Wakamiya N, Nakase J, Ukawa Y, Sagesaka YM. Green tea consumption affects cognitive dysfunction in the elderly: a pilot study. Nutrients. 2014 Sep 29;6(10):4032-42.
Tags: Green Tea, Brain Health, Dementia
Related Articles
Comments