Coconut Oil for Alzheimers Disease: New Study
Posted on Mon, 6 Oct 14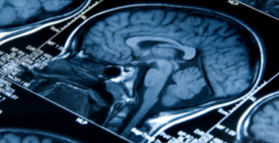 Despite increasing popularity as a health food for Alzheimer's disease there has thus far been a lack of good evidence to suggest coconut oil is at all useful. But a new study may be set to change that.
To see if coconut oil does indeed have potential a research group from Holland decided to test it in 31 people with moderate to severe Alzheimer's disease. During the 4-week study participants added 20 grams (about 1.5 tablespoons) of virgin coconut oil to their regular diet while maintaining their regular medication.
It was found that coconut oil had significant beneficial effects on cognitive performance within 2-weeks, with a bigger effect after the 4-weeks and that the effects were even sustained for at least 2-weeks after they stopped taking the oil.
The majority of the study participants caregivers also observed improvements in alertness, expression of language, overall activity and mood.
And coconut oil is a heart healthy fat; no negative effects on cholesterol or triglycerides were observed in this study.
While it has been suggested that coconut oil may help improve cognition by enhancing ketosis (fat metabolism), the lack of dietary change and relatively low-dose of oil used in this study suggests that the benefits may be due to unique nutritional properties of minimally-processed virgin coconut oil, such as anti-inflammatory and anti-oxidant effects.
It is important to note that this was a relatively small, uncontrolled study of short duration so it is hard to rule out a placebo effect, and whether coconut oil has any influence on disease progression is unknown. But it is promising and should set the stage for more research. In the mean time coconut oil could be a useful addition to the diet of people with Alzheimer's disease, with the benefits of being relatively cheap, very safe and easily accessible to everyone.
Reference:
Gandotra S, Kour J, Van der Waag A. Efficacy of Adjunctive Extra Virgin Coconut Oil Use in Moderate to Severe Alzheimer's Disease. Int J Sch Cog Psychol 2014, 1:2 - Link to free-full text
Tags: Coconut Oil, Brain Health, Alzheimers Disease, Dementia
Related Articles
Comments