High dose B-vitamins relieve work stress
Posted on Wed, 28 Sep 11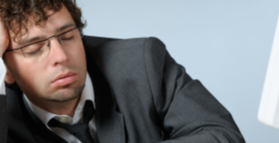 Work stress is a major cause of fatigue, strain and poor health, in fact work stress accounts for more health care claims than any other illness in the USA. A simple daily B vitamin supplement may help you adapt and deal with the pressure.
B vitamins have been shown to improve general mood and wellbeing and may enhance performance under stress. To see if a high potency B vitamin supplement could improve mood and reduce psychological strain a group of men and women took a daily supplement for 12 weeks.
At the end of the study assessments revealed that the B vitamin supplement significantly reduced personal strain, confusion and depressed or dejected mood.
The study investigators note that "given the direct and indirect costs of workplace stress, these findings point to the utility of a cost-effective treatment for the mood and psychological strain effects of occupational stress. These findings may have important personal health, organisational and societal outcomes given the rising cost and incidence of workplace stress."
Reference:
Stough C, Scholey A, Lloyd J, Spong J, Myers S, Downey LA. The effect of 90 day administration of a high dose vitamin B-complex on work stress. Hum Psychopharmacol. 2011 Sep 8. doi: 10.1002/hup.1229. [Epub ahead of print]
Tags: B Vitamins, Stress, Work Stress
Related Articles
Comments