Food-based therapy relieves chronic headaches
Posted on Sat, 1 Mar 14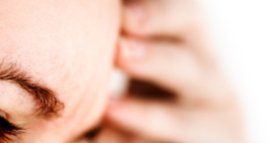 Chronic daily headaches affect millions of people and are only partly relieved by conventional medication, so an innovative research team set out to test their theory that diet could be causing headaches for a lot of people.
Their hypothesis was that a diet too high in omega-6 fatty acids (from most vegetables oils and cereals) and too low in omega-3 (from fish, linseed, walnuts and grass-fed meats) could be the problem.
Omega-6 fatty acids are known to act as nutritional building blocks for substances that may cause or heighten pain, while omega-3 provide the foundation for substances that can reduce pain.
So over 12-weeks a group of people with chronic headaches were coached in one of two diets; (diet 1) decreased food-source omega-6 and increased omega-3, or (diet 2) decreased omega-6 only.
Diet 1 resulted in statistically significant, clinically relevant improvement in headache hours per day, severe headache days, and headache-related quality of life compared to diet 2. Headache hours per day dropped by 44% with diet 1 but only 14% with diet 2, for example.
Importantly, previous studies of omega-3 supplementation for people with migraine headaches have shown no effect, further supporting the importance of dietary reduction in omega-6 for effective pain relief.
This remarkable study suggests an important new way to relieve chronic headaches naturally.
Reference:
Ramsden CE, Faurot KR, Zamora D, et al. Targeted alteration of dietary n-3 and n-6 fatty acids for the treatment of chronic headaches: a randomized trial. Pain. 2013 Nov;154(11):2441-51.
Tags: Headache, Migraine, Omega-3, Omega-6, Food As Medicine
Related Articles
Comments