Curcumin improves brain health, fast
Posted on Sat, 6 Dec 14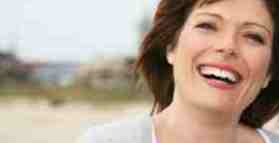 One of the first studies to investigate the effects of curcumin on memory, cognition and mood has produced some promising results with benefits noticed after a single dose.
Although there is abundant experimental research to suggest curcumin, one of the active compounds in turmeric, could improve memory, cognition and mood, human clinical research is sparse and there are concerns that effects in human's may be limited by poor bioavailability.
A new study put curcumin to the test by examining the acute (1 and 3 hours after a single dose), and chronic (4 weeks) effects of a high bioavailability curcumin formulation (400 mg as Longvida®) in healthy older age adults.
Just 1-hour after a single dose there were improvements in mental performance (sustained attention and working memory tasks) compared with placebo.
And after the 4-week treatment there were improvements not only in memory, but mood including general fatigue and change in state calmness, contentedness and fatigue induced by psychological stress.
They also found that a single acute dose on top of the daily chronic dose further protected against reductions in alertness and contentedness induced by a cognitive test. The curcumin was very well tolerated and was associated with significantly reduced total and LDL cholesterol.
"To our knowledge this is the first study to examine the effects of curcumin on cognition and mood in a healthy older population or to examine any acute behavioral effects in humans" concluded the investigators. "Results highlight the need for further investigation of the potential psychological and cognitive benefits of curcumin in an older population."
Importantly this unique curcumin formulation provided only 80 mg of curcumin per 400 mg, suggesting it is effective even at a relatively low dose. Previous studies using far higher dose curcumin formulations (1000-6000 mg of curcumin as Curcumin C3 Complex®) have not found a therapeutic effect and were not as well tolerated, point out the authors.
Reference:
Cox KH, Pipingas A, Scholey AB. Investigation of the effects of solid lipid curcumin on cognition and mood in a healthy older population. J Psychopharmacol. 2014 Oct 2. pii: 0269881114552744. [Epub ahead of print]
Tags: Turmeric, Curcumin, Mood, Cognition
Related Articles
Comments