5000 IU daily for vitamin D deficiency
Posted on Mon, 14 May 12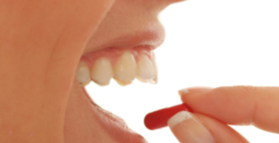 How much vitamin D3 do you need each day if you are deficient? A new study reports that 5000 IU daily for three months will get you back on track.
Vitamin D deficiency is commonly treated with large weekly, monthly or yearly doses. However this is not natural, vitamin D should be made each day in smaller doses in your skin after exposure to sunlight.
A recently clinical study set out to find an optimal daily dose of vitamin D for treating deficiency (a blood level less than 50 nmol/litre)
The study compared a dose of 2000 IU or 5000 IU of vitamin D3 daily for 3 months. Of the people taking the 2000 IU dose, 45.4% made it to a healthy range (above 75 nmol/liter) while in contrast 93% of people taking 5000 IU successfully treated their deficiency.
So, if you are vitamin D deficient try 5000 IU of vitamin D3 daily for 3 months. It's safe, and very effective.
Reference:
Diamond T, Wong YK, Golombick T. Effect of oral cholecalciferol 2,000 versus 5,000 IU on serum vitamin D, PTH, bone and muscle strength in patients with vitamin D deficiency. Osteoporos Int. 2012 Mar 16. [Epub ahead of print]
Tags: Vitamin D
Related Articles
Comments