Vitamin D improves quality of life and chronic pain
Posted on Tue, 3 Jul 12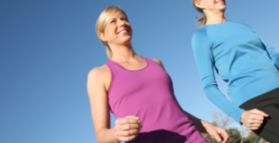 A new study had found that supplementation with vitamin D can reduce pain and improve sleep, quality of life and general well being for people with chronic pain.
A group of veterans with chronic pain and low serum 25-hydroxyvitamin D [25(OH)D] (<30 ng/mL) were supplemented with vitamin D 1200 IU daily if serum 25(OH)D was in the insufficient range (20 to 29 ng/mL) or 50,000 IU weekly if serum 25(OH)D was in the deficient range (<20 ng/mL).
Participants reported no side effects during the study. Relative to baseline, pain, sleep, and quality of life all improved. The improvements remained significant in pain score, sleep latency, sleep duration, bodily pain, general health, vitality, and social functioning even after controlling for several possible confounding factors.
3 step plan for treating vitamin D deficiency
Reference:
Huang W, Shah S, Long Q, Crankshaw AK, Tangpricha V. Improvement of Pain, Sleep, and Quality of Life in Chronic Pain Patients With Vitamin D Supplementation. Clin J Pain. 2012 Jun 13. [Epub ahead of print]
Tags: Vitamin D, Chronic Pain
Related Articles
Comments