Vitamin D for IBS?
Posted on Sun, 10 Feb 13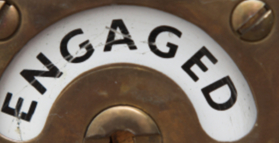 A recent case report describes a significant improvement in irritable bowel syndrome (IBS) symptoms with vitamin D3 supplementation, leading researchers to suggest this discovery could help IBS sufferers.
IBS is likely to have many different causes, but for some people low vitamin D might be part of the problem. A patient reported significant improvement in her IBS symptoms after taking 2000IU vitamin D per day, and after exploring this discovery on social media researchers found that many others had reported similar benefit.
This led investigators to review data from 37 IBS sufferers commenting on the effect of vitamin D supplementation, and of these approximately 70% of these reported that supplementation improved their IBS symptoms.
"A randomised controlled trial into the effect of vitamin D supplementation on IBS symptomatology to test this association scientifically is merited" they concluded. While we wait for such a study you can check your blood vitamin D levels to make sure you are not deficient as it may in part explain you symptoms.
Reference:
Sprake EF, Grant VA, Corfe BM. Vitamin D3 as a novel treatment for irritable bowel syndrome: single case leads to critical analysis of patient-centred data. BMJ Case Rep. 2012 Dec 13;2012.
Related Articles
Comments