The Autoimmune Summit (free, online event!)
Posted on Thu, 6 Nov 14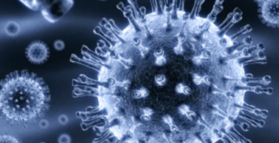 Learn how to prevent and reverse autoimmune disease at the free, online summit all about autoimmunity! Nearly 40 experts in the fields of Functional Medicine, nutrition and autoimmune diseases will explain how leaky gut, genetics and environmental triggers such as toxins, food sensitivities, infections and stress all play a part in the development of autoimmune disease.
Have you, a friend or family member been diagnosed with an autoimmune disease?
Do you have a family history of autoimmunity and want to learn how to prevent it?
Or, are you a healthcare provider who wants to better treat your autoimmunity patients?
If that sounds like you, or you just want to learn more about preventing, treating and reversing these conditions, The Autoimmune Summit is for you! The information will put you on the road to better physical, mental and spiritual health. Plus, it's FREE and online from November 10-17, 2014.

Join Amy Myers MD, author of The Autoimmune Solution, and educate yourself about more natural ways to treat autoimmunity. Diagnosed with autoimmune hyperthyroidism during medical school, her mission is to help others avoid dangerous conventional treatment and prevent and reverse autoimmune disease naturally!
Tags: Autoimmunity, Autoimmune Disease, Leaky Gut, Vitamin, D, Gluten, Lifestyle Medicine, Functional Medicine, Immunity
Related Articles
Comments