Rhodiola quickly relieves stress and anxiety
Posted on Sun, 14 Feb 16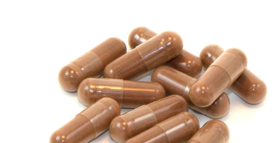 A clinical study has found that the herbal remedy Rhodiola rosea helps to reduce symptoms of anxiety, stress, anger, confusion and depression within just 14 days.
Rhodiola rosea is a popular herb for reducing symptoms of fatigue and stress related symptoms such as depression and anxiety. Adding to a long traditional history of use and considerable scientific study, another report has confirmed anti-stress and mood enhancing effects.
Eighty mildly anxious people were randomly assigned to either Rhodiola rosea extract (2x 200mg, taken before breakfast and lunch) or a control (no treatment) for 14-days (1). Compared to the control group those taking Rhodiola reported a significant reduction in anxiety, stress, anger, confusion and depression as well as a significant improvement in overall mood.
The reduction in mild anxiety seen in this study is supported by a previous clinical trial in which Rhodiola rosea (340mg of extract daily for 10-weeks) helped to reduce more severe symptoms in people with generalized anxiety disorder (2).
References:
Cropley M, Banks AP, Boyle J. The Effects of Rhodiola rosea L. Extract on Anxiety, Stress, Cognition and Other Mood Symptoms. Phytother Res. 2015 Dec;29(12):1934-9.
Bystritsky A, Kerwin L, Feusner JD. A pilot study of Rhodiola rosea (Rhodax) for generalized anxiety disorder (GAD). J Altern Complement Med. 2008 Mar;14(2):175-80.
Tags: Rhodiola, Herbal Medicine, Stress
Related Articles
Comments