Probiotic prevents psychiatric rehospitalization
Posted on Tue, 30 Oct 18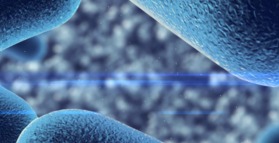 A remarkable new study has found that probiotics may help prevent psychiatric rehospitalizations.
Experimental evidence suggests that probiotic bacteria may improve mental health by systemic influence on the immune system and brain function. To see if probiotics could help prevent relapse in people who had been hospitalized for mania a clinical trial was recently conducted.
In the study, people who had been hospitalized for mania were given a placebo, or probiotics (Lactobacillus rhamnosus GG and Bifidobacterium animalis subsp. lactis strain Bb12, 1 billion CFU/ day) in addition to medication for 24-weeks. Baseline levels of inflammation were also assessed with an antigen assay.
Over the 24-week study period 24% (8 of 33) of those taking the probiotic were rehospitalized compared to 72% (24 of 33) of those taking the placebo. Probiotic treatment also resulted in fewer days hospitalized with a mean of 2.8 days for the probiotic and 8.3 days for placebo. And those with elevated levels of inflammation at baseline appeared to benefit the most.
It has been proposed that probiotics may benefit mental health but, while experimental research has been met with excitement, human clinical studies are lacking and have been largely disappointing [2,3]. However, this promising study suggests an important clinical benefit and may pave the way for more research into probiotics for mental health.
References:
1. Dickerson F, Adamos M, Katsafanas E, et al. Adjunctive probiotic microorganisms to prevent rehospitalization in patients with acute mania: A randomized controlled trial. Bipolar Disord. 2018 Nov;20(7):614-621.
2. Rucklidge J, Kaplan B. Can Probiotics be Used for the Treatment of Mental Health Problems? Mad in America. September 15, 2015.
3. Ng QX, Peters C, Ho CYX, Lim DY, Yeo WS. A meta-analysis of the use of probiotics to alleviate depressive symptoms. J Affect Disord. 2018 Mar 1;228:13-19. doi: 10.1016/j.jad.2017.11.063.
Tags: Probiotic, Psychosis, Mental Health
Related Articles
Comments