Probiotic bacteria for better blood sugar
Posted on Wed, 12 Aug 15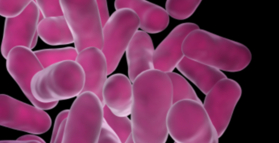 The first ever large analysis of clinical studies has shown that probiotic supplements are an effective way to prevent and control hyperglycaemia.
Poor blood glucose control is a risk factor for several chronic diseases, including diabetes, obesity, and cardiovascular disease. And although diet and exercise are important risk factors for bad blood sugar, so are bad gut bacteria.
Gut bacteria have been linked to changes in blood glucose metabolism in animal studies as well as humans, possibly by influencing oxidative stress, inflammation and/ or circulating endotoxin throughout your body. Probiotic supplements can improve gut bacterial health and some, but not all, studies suggest they can improve blood glucose metabolism.
To get a better picture of the potential for probiotics a research team conducted a review of 17 human clinical trials of probiotic supplementation in which measures of blood glucose metabolism such as fasting glucose and insulin sensitivity were reported.
"Overall, probiotics significantly reduced fasting blood glucose by 0.31 mmol/L, insulin by 1.17 μ U/mL and improved HOMA-IR [a measure of insulin resistance] by 0.48, indicating a modest effect of probiotics on glycemic control," found the review, "however, even small glucose reductions may provide health benefits," pointed out the reviewers. "Abnormal glucose metabolism carries crucial risks for many metabolic diseases, such as obesity, diabetes, obstructive sleep apnea-hypopnea syndrome (OSAHS), and cardiovascular disease."
Daily use of a good quality probiotic is a consideration if you have poor blood glucose control, diabetes or have a family history of type 2 diabetes.
Reference:
Ruan Y, Sun J, He J, Chen F, Chen R, Chen H. Effect of Probiotics on Glycemic Control: A Systematic Review and Meta-Analysis of Randomized, Controlled Trials. PLoS One. 2015 Jul 10;10(7):e0132121.
Tags: Probiotics, Gut Bacteria, Diabetes, Blood Sugar
Related Articles
Comments