Mild elevations in blood glucose linked to brain degeneration
Posted on Sat, 3 Nov 12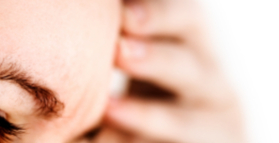 Do you know you fasting blood glucose level? Well you should, because apart from indicating your diabetes risk it may also tell you how well your brain is aging.
There is a strong relationship between type 2 diabetes (T2D) and brain degeneration, cognitive impairment, and dementia and a new study suggests that a mildly elevated blood glucose level may predict how well you brain is faring before you develop serious problems.
The study investigated the association between plasma glucose levels and degeneration of brain areas involved in memory, mood and cognitive function (the hippocampus and amygdala) in a sample of 266 cognitively healthy individuals free of diabetes, aged 60-64 years, using MRI scans.
Higher plasma glucose levels but still within the normal range (<6.1 mmol/L) were associated with greater atrophy of the hippocampus and amygdala after controlling for age, sex, body mass index, hypertension, alcohol, and smoking.
"These findings suggest that even in the subclinical range and in the absence of diabetes, monitoring and management of plasma glucose levels could have an impact on cerebral health" commented the study investigators. "If replicated, this finding may contribute to a re-evaluation of the concept of normal blood glucose levels and the definition of diabetes."
Reference:
Cherbuin N, Sachdev P, Anstey KJ. Higher normal fasting plasma glucose is associated with hippocampal atrophy: The PATH Study. Neurology. 2012 Sep 4;79(10):1019-26.
Tags: Dementia, Brain Aging, Type 3 Diabetes
Related Articles
Comments