Low omega 3 blocks B vitamin benefits
Posted on Tue, 26 Apr 16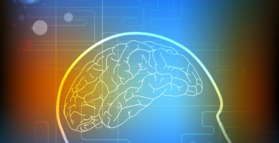 The benefits of B vitamin supplementation for cognitive health may be entirely dependent on your intake of omega 3 fatty acids, explaining why they work for some and not for others.
Nutrients such as B vitamins (in particular homocysteine-lowering vitamins B6, B12 and folic acid) and the omega-3 fatty acids eicosapentaenoic acid (EPA) and docosahexaenoic acid (DHA) are promising therapies for the prevention of age related cognitive decline and dementia because they are safe, low cost and have shown promise for improving brain structure, function and cognitive measures in several human clinical studies. However, the clinical effects have been mixed.
One reason some people may not respond to nutrient therapy is that mixtures of nutrients may work better than isolated ones. This may be particularly true for B vitamins and EPA/ DHA because sub-optimal intake of B vitamins may impair the synthesis of phospholipids from omega-3 fatty acids and can elevate homocysteine, which could affect phospholipid metabolism and omega-3 distribution.
To test this theory a research group performed a sub-analysis of a clinical study that previously tested the effects of B vitamins on cognitive health in people with mild cognitive impairment (MCI) to see if baseline omega-3 status affected the response to vitamin therapy.
They discovered that higher baseline omega-3 fatty acid concentrations were indeed related to better cognitive and clinical responses. Strikingly, they found that those with high baseline levels of omega-3 fatty acids performed better than placebo, while those with low baseline omega-3 fatty acids did not benefit from B vitamin supplementation.
"We find here that this beneficial effect of B vitamin treatment on cognition only clearly occurs in those with a good omega-3 fatty acid status," commented the investigators.
"On the whole, trials on the efficacy of B vitamin supplementation for cognitive impairment have produced variable and sometimes negative results," they said. "Our results lead us to suggest that the variable outcomes might in part be related to different omega-3 fatty acid status in the trial participants, either due to diet or supplement intake."
Reference:
Oulhaj A, Jernerén F, Refsum H, Smith AD, de Jager CA. Omega-3 Fatty Acid Status Enhances the Prevention of Cognitive Decline by B Vitamins in Mild Cognitive Impairment. J Alzheimers Dis. 2016 Jan 6;50(2):547-57.
Tags: B Vitamins, Cognition, Dementia, Cognitive Decline, Omega 3, Fish Oil
Related Articles
Comments