Prebiotic for leaky gut
Posted on Mon, 10 Apr 17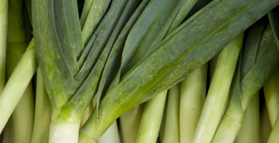 A clinical trial found that supplementation with a prebiotic reduced blood endotoxin level by 40% and reduced a cardiovascular risk marker.
Leaky gut, also termed low-grade metabolic endotoxemia, is a well-established mechanism by which gut bacteria can contribute to systemic inflammation and metabolic changes linked to diseases such as heart disease.
Fragments of gut bacteria known as endotoxin can pass through the wall of your digestive system, into your blood stream and activate your immune system. Over time, gut-derived inflammation can contribute to diseases as diverse as chronic fatigue, depression and type 2 diabetes.
Several dietary and lifestyle factors play a role in leaky gut, but of all the possible causes low-fiber, high-fat, high-sugar diets appear to be one of the strongest contributors.
Prebiotic fibers have previously been shown to reduce blood endotoxin, suggesting that increasing prebiotic intake through food or dietary supplementation could help with leaky gut.
A new analysis of a previous clinical study in overweight and obese adults found that supplementation with 7 g three times daily of the prebiotic fiber oligofructose over 12 weeks reduced blood endotoxin levels by 40%, while, in contrast, levels increased by 48% in the placebo (maltodextrin) group over the same time.
The prebiotic also reduced plasminogen activator inhibitor-1 (PAI-1) when compared to placebo. PAI-1 has been associated with heart disease, specifically risk for thrombosis.
"Because higher PAI-1 and endotoxin levels contribute to the complications of obesity, supplementing prebiotics in the diet may help delay or prevent comorbidities associated with obesity," commented the study authors.
About 60 g of raw leeks or 2 teaspoons of a pure prebiotic powder such as inulin and/or fructooligosaccharide provide approximately 7 g of prebiotic fiber.
Reference:
Parnell JA, Klancic T, Reimer RA. Oligofructose decreases serum lipopolysaccharide and plasminogen activator inhibitor-1 in adults with overweight/obesity. Obesity (Silver Spring). 2017 Mar;25(3):510-513.
Tags: Prebiotic, Endotoxin, Leaky Gut
Related Articles
Comments