Mitochondrial nutrients delay Parkinson's disease
Posted on Mon, 18 May 15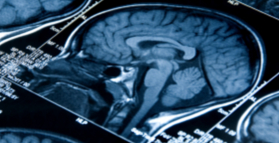 Treatment with nutrients that improve brain energy metabolism may delay the progression of Parkinson's disease, according to a new clinical study.
Parkinson's disease is a common chronic neurodegenerative disorder that often presents with cognitive impairments. It is thought that dysfunction of brain mitochondria – the energy producing components of cells – may play a role in disease development.
Several nutrients are known to play a vital role in brain mitochondrial energy production and these "mitochondrial nutrients" may be a novel, safe, low-cost therapy for neurodegenerative diseases such as Parkinson's disease.
In a preliminary study a research group tested the effects of combined treatments with the nutrients creatine and coenzyme Q10 (CoQ10) in people with Parkinson's disease.
Seventy-five people with Parkinson's disease and mild cognitive impairment were treated with creatine monohydrate (5 grams twice daily) and CoQ10 (100 mg three times daily) or placebo.
After 12 and 18 months of treatment there was a statistically significant improvement in cognitive assessment in the creatine + CoQ10 group versus placebo. The average cognitive assessment score decreased 1.6 points with nutritional therapy while the score of the control group decreased 6.3 points in the control, suggesting that the nutritional treatment could delay decline of cognitive function.
Plasma phospholipid levels were also significantly lower in the creatine + CoQ10 group suggesting a neuroprotective effect. Phospholipids are important components of the cell membranes and may be cleaved and released into the blood under conditions of mitochondrial dysfunction and oxidative stress.
It is possible that the combination of creatine and CoQ10 could become a new disease-modifying method for treating Parkinson's disease…" concluded the authors. However they point out that more research including long-term efficacy studies and the influence of different doses of creatine are needed.
Reference:
Li Z, Wang P, Yu Z, Cong Y, Sun H, Zhang J, Zhang J, Sun C, Zhang Y, Ju X. The effect of creatine and coenzyme q10 combination therapy on mild cognitive impairment in Parkinson's disease. Eur Neurol. 2015;73(3-4):205-11.
Tags: Brain, Mental Health, Mitochondria, Coq10, Creatine
Related Articles
Comments