Magnesium rapidly relieves depression
Posted on Fri, 10 Nov 17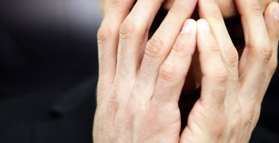 Magnesium rapidly relieved depression in a new clinical trial, adding to evidence that magnesium is a safe and effective therapy.
Low dietary intake of magnesium is very common and has been associated with increased risk of depression, in part because magnesium is required for healthy neurological function [1].
Magnesium supplementation could also be an effective treatment for depression with a good response seen in case reports [2], and clinical studies [3-4]. Furthermore, magnesium is safe and relatively inexpensive.
A new clinical trial adds to the evidence for magnesium after it was found that daily supplementation with 248 mg of elemental magnesium for 6-weeks led to a significant decrease in depression and anxiety symptoms. Importantly, improvement in symptoms was seen within 2-weeks.
"Magnesium supplementation provides a safe, fast and inexpensive approach to controlling depressive symptoms," commented the study investigators, from the University of Vermont.
"…magnesium plays a role in many of the pathways, enzymes, hormones, and neurotransmitters involved in mood regulation," they noted. "It is a calcium antagonist and voltage-dependent blocker of the N-methyl-D-aspartate channel which regulates the flow of calcium into the neuron. In low magnesium states, high levels of calcium and glutamate may deregulate synaptic function, resulting in depression."
References:
Yary T, Lehto SM, Tolmunen T, et al. Dietary magnesium intake and the incidence of depression: A 20-year follow-up study. J Affect Disord. 2016 Mar 15;193:94-8.
Eby GA, Eby KL. Rapid recovery from major depression using magnesium treatment. Med Hypotheses. 2006;67(2):362-70.
Barragán-Rodríguez L, Rodríguez-Morán M, Guerrero-Romero F. Efficacy and safety of oral magnesium supplementation in the treatment of depression in the elderly with type 2 diabetes: a randomized, equivalent trial. Magnes Res. 2008 Dec;21(4):218-23.
Rajizadeh A, Mozaffari-Khosravi H, Yassini-Ardakani M, et al. Effect of magnesium supplementation on depression status in depressed patients with magnesium deficiency: A randomized, double-blind, placebo-controlled trial.Nutrition. 2017 Mar;35:56-60
Tarleton EK, Littenberg B, MacLean CD, Kennedy AG, Daley C. Role of magnesium supplementation in the treatment of depression: A randomized clinical trial. PLoS One. 2017 Jun 27;12(6):e0180067.
Tags: Magnesium, Depression
Related Articles
Comments