Lecithin phospholipids reduce fatigue
Posted on Mon, 26 Feb 18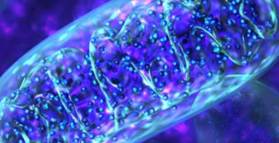 The use of lecithin to provide phospholipids that improve cell membrane structure and function may be a simple and effective way to reduce fatigue, according to a new clinical study.
"Lipid replacement therapy," refers to the use of food supplements containing phospholipids and antioxidants to replace damaged membrane glycerophospholipids and restore cellular function [1]. Typically, this approach uses a combination of phospholipids and other nutrients, with the effect of phospholipids alone not well studied.
To see if lecithin, a food source of phospholipids, could improve feelings of energy a clinical trial of soy lecithin (600 mg or 1200 mg daily) was conducted in women aged 40 to 60 years who complained of fatigue [2].
After the 8-week study period the 1200 mg dose lecithin was found to significantly increased feelings of vigor, indicating reductions in fatigue. In addition, lecithin decreased diastolic blood pressure, suggesting a beneficial cardiovascular effect.
"Further studies with longer duration enrolling more patients with severe fatigue, hypertension, or established atherosclerosis are warranted in order to corroborate our findings concerning the effects of soy lecithin on vigor and cardiovascular risks," commented the investigaros. 'Higher doses of lecithin and simultaneous assessment of the mitochondrial function may be needed to evaluate the effects of the compound."
References:
Nicolson GL, Ash ME. Lipid Replacement Therapy: a natural medicine approach to replacing damaged lipids in cellular membranes and organelles and restoring function. Biochim Biophys Acta. 2014 Jun;1838(6):1657-79.
Hirose A, Terauchi M, Osaka Y, Akiyoshi M, Kato K, Miyasaka N. Effect of soy lecithin on fatigue and menopausal symptoms in middle-aged women: a randomized, double-blind, placebo-controlled study. Nutr J. 2018 Jan 8;17(1):4.
Tags: Lecithin, Fatigue, Mitochondria
Related Articles
Comments