Leaky gut linked to alcohol craving
Posted on Tue, 2 Dec 14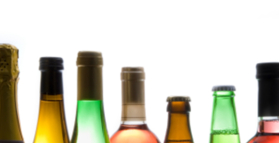 Alcohol craving and mood disorders in heavy drinkers may be related to leaky gut and gut-derived toxins in their blood, a discovery that suggests an important role for probiotics and prebiotics.
Although alcohol is directly toxic to the brain, recent evidence has revealed that alcohol consumption may increase intestinal permeability, elevate blood gut-derived toxin levels, and cause low-grade systemic inflammation (so called "leaky gut"). The inflammation associated with leaky gut could cause low-grade inflammation in the brain and in turn result in mood disorders commonly seen in heavy drinkers.
To see if a similar mechanism of leaky gut is related to alcohol cravings a group of alcohol-dependent people undergoing an alcohol detox were studied for a relationship between reduced leaky gut, endotoxin (lipopolysaccharide) induced inflammation and lower alcohol cravings.
Chronic alcohol consumption increased leaky gut and activated inflammation. Furthermore, the activated inflammatory pathways were positively correlated with alcohol consumption and alcohol-craving scores. They also found that alcohol detoxification for up to 18-days was associated with evidence of reduced endotoxin-dependent inflammation.
"In conclusion," wrote the authors, "the results of this study indicate that gut derived inflammatory pathways are interesting targets to study to improve understanding of the pathophysiology of alcohol dependence. These pathways also represent potent sites of interventions for the treatment of the disease, perhaps by the use of probiotics or prebiotics that might change the composition of the gut microbiota."
Reference:
Leclercq S, De Saeger C, Delzenne N, de Timary P, Stärkel P. Role of inflammatory pathways, blood mononuclear cells, and gut-derived bacterial products in alcohol dependence. Biol Psychiatry. 2014 Nov 1;76(9):725-33
Tags: Alcohol, Leaky Gut, Endotoxin
Related Articles
Comments