Glutamine for irritable bowel syndrome
Posted on Tue, 18 Oct 16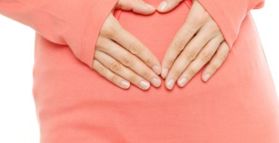 The amino acid glutamine is a popular dietary supplement for digestive health, and the first clinical trial in people with irritable bowel syndrome (IBS) has found it works well.
There are many different causes and types of IBS, but one common variety is IBS-D, or diarrhoea predominant IBS. People with IBS-D not only have the characteristically predominant symptoms of diarrhoea or loose bowel movements, but more frequently have intestinal permeability than other types of IBS.
Intestinal permeability or "leaky gut" is a breakdown of the guts protective lining, and in IBS-D leaky gut is thought to play a key role in the development and perpetuation of symptoms.
Glutamine may help repair leaky gut as it plays an important role in maintaining the integrity of the gut lining. In support of this a recent study led scientists to hypothesise that glutamine synthesis could be impaired in IBS-D, leading to reduction in tight-junction proteins and increased gut permeability [1].
Testing the effects of glutamine clinically, the same research group found it was very effective for reducing symptoms of IBS-D [2]. They gave 10 grams of glutamine or placebo 3 times daily for 8-weeks and found that glutamine significantly:
Reduced overall IBS symptoms
Reduced measures of intestinal permeability
Decreased abdominal pain by 50%–60%
Decrease in abdominal pain frequency by 10-15%
Improved satisfaction with bowel habits by 60%
Reduced interference with quality of life by 40%
Glutamine may be a useful short-term therapy for people with IBS-D to help reduce overall symptoms, especially diarrhea and abdominal pain, by repairing leaky gut.
References:
1. Zhou Q, Costinean S, Croce CM, et al. MicroRNA 29 targets nuclear factor-κB-repressing factor and Claudin 1 to increase intestinal permeability. Gastroenterology. 2015 Jan;148(1):158-169.e8.
2. Cited in; Zhou Q, Verne GN. Reply: To PMID 25277410. Gastroenterology. 2015 May;148(5):1080-1.
Tags: Glutamine, Amino Acid, Ibs, Ibd, Digestive Health, Leaky Gut
Related Articles
Comments