Calories from alcohol as bad a soft drinks?
Posted on Tue, 4 Dec 12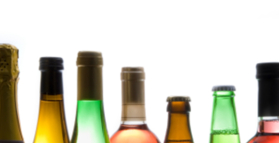 Plenty of attention has been given to the contribution of soft drink to excessive calorie intake, but alcoholic drinks may be supersizing people too.
Using data from the US population it was recently estimated that almost one-third of men and 18% of women aged 20 and over consume alcoholic beverages daily.
On average, men aged 20–39 consume the greatest number of calories—174 per day—from alcoholic beverages compared with other groups. This is greater than the 150 calories in one 12-oz can of soda.
This compares directly to current estimates of the contribution of calories from soft drink with males consuming an average of 178 calories from sugar drinks on any given day, while females consume 103 calories.
The contribution of alcohol to increasing calorie intakes has been largely neglected. Considering that alcohol is comparable to other "empty calories" like refined fats and sugars perhaps more attention should be paid to reducing excessive intake.
References:
1. Samara Joy Nielsen, Ph.D., M.Div.; Brian K. Kit, M.D., M.P.H.; Tala Fakhouri, Ph.D., M.P.H.; and Cynthia L. Ogden, Ph.D., M.R.P. Calories Consumed From Alcoholic Beverages by U.S. Adults, 2007–2010. NCHS Data Brief. Number 110, November 2012
2. Ogden CL, Kit BK, Carroll MD, Park S. Consumption of sugar drinks in the United States, 2005–2008 NCHS data brief, no 71. Hyattsville, MD: National Center for Health Statistics. 2011.
Tags: Alcohol, Beer, Wine, Obesity, Soda
Related Articles
Comments