Higher protein diet wins for weight loss
Posted on Sun, 20 May 12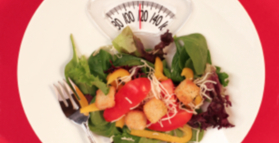 Eating more protein and less carbohydrate has been a popular dietary approach for years and a review of 74 clinical studies backs up the benefits.
Atkins, South Beach, Paleo, Zone, Dukan… many popular diets advocate a low carbohydrate, higher protein approach and because of this a lot of research has been conducted to investigate potential health effects.
A recent review of human clinical studies found that these studies show superior effects for:
Weight loss

Lowering body mass index

Reducing waist circumference

Lowering blood pressure

Reducing insulin levels

Improving your blood cholesterol
An Italian pasta company in part funded the study so the findings seem to have been watered down (pasta is the low carb dieters enemy). But the results were still quite clear; a higher-protein, lower-carbohydrate diet has unique advantages over a more conventional higher carbohydrate diet.
Higher protein diets have come a long way since the original Atkins approach of cream, bacon and lard, even the Atkins program now recommends a balanced diet based on lean protein, healthy fats and plenty of vegetables and fruits.
Here are some recommended books for healthy weight loss.
Reference:
1. Santesso N, Akl EA, Bianchi M, Mente A, Mustafa R, Heels-Ansdell D, Schünemann HJ. Effects of higher- versus lower-protein diets on health outcomes: a systematic review and meta-analysis. Eur J Clin Nutr. 2012 Apr 18. doi: 10.1038/ejcn.2012.37. [Epub ahead of print]
Tags: High Protein Diet, Low Carb Diet, Paleolithic Diet, Weight Loss
Related Articles
Comments