Calcium: aids weight loss, but confuses scientists
Posted on Mon, 28 Nov 11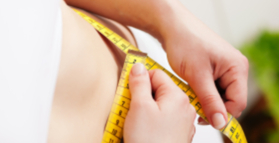 An important study has found that increasing calcium intake can have a significant positive effect on weight loss and body fat reduction. However, like many studies of nutrients the investigators studied calcium as if it were a drug (it's not) and inappropriately dismissed the importance of these findings.
The study was a meta-analysis (a review of existing studies) of calcium supplements and weight loss led by Edzard Ernst from the Department of Complementary University of Exeter, UK. Of 24 studies identified they included 7 in their analysis and revealed a significant reduction in body weight for calcium compared with placebo. They also demonstrated a significant reduction in body fat for calcium supplements.
Scientific waffling
However, in their conclusion the investigators wrote ",the evidence from randomized clinical trials suggests calcium supplementation generates small, statistically significant weight loss in overweight and obese individuals, but the clinical relevance of this finding is uncertain."
Commenting on the author's conclusion Dr Robert Heaney, one of the world leading scientists on human nutrition and calcium wrote that "the authors seem concerned to characterize the effect as "small" and of "uncertain clinical relevance."Many other authors writing on this topic have also waffled, characterizing the issue of calcium and weight as "controversial." (The term "confused" might be better.) There is actually very little that is controversial about the facts"
Small effect. Huge significance
A predicted weight loss of 1.5 kilograms per year would not seem like much for a woman of 140 kg trying to lose 70 kg, Dr Heaney points out, but for a women going thought midlife this is enough to offset weight gain, thus the effect at a population level is enormous.
"For the most part, nutrient effects are, as just noted for calcium, small in size, even if large in cumulative impact" says Dr Heaney. "Moreover, they typically involve multiple body systems, each with a distinct, if small, effect. They thereby exert a broad range of effects, many of which can be clinically important. Nutrients, however, are not drugs, and they should not be thought of as drugs. Nor can they be appropriately tested or meta-analyzed as if they were drugs."
So calcium, while not a magic weight loss bullet, should be considered an important part of any weight loss regime.
References:

1. Onakpoya IJ, Perry R, Zhang J, Ernst E. Efficacy of calcium supplementation for management of overweight and obesity: systematic review of randomized clinical trials. Nutr Rev. 2011 Jun;69(6):335-43

2. Heaney RP. Calcium and obesity: effect size and clinical relevance. Nutr Rev. 2011 Jun;69(6):333-4.
Tags: Calcium, Nutritional Science, Weight Loss
Related Articles
Comments