Herbal medicine Rhodiola rosea relieves burnout
Posted on Mon, 16 Jul 12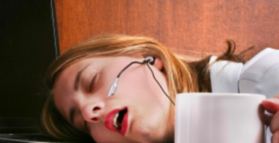 The herbal medicine Rhodiola rosea has been shown to improve performance and mood under stress with a study suggesting it may help relive work related burnout and fatigue as well.
A group of men and women aged between 20 and 55 years with high levels of work related burnout took Rhodiola or placebo daily for 28 days.
Compared to placebo Rhodiola improved several measures of mood, mental performance, cognitive function and fatigue. Rhodiola also resulted in a significant reduction in the stress hormone cortisol.
Rhodiola "exerts an anti-fatigue effect that increases mental performance, particularly the ability to concentrate, and decreases cortisol response to awakening stress in burnout patients with fatigue syndrome" concluded the study investigators.
References:
Olsson EM, von Schéele B, Panossian AG. A randomised, double-blind, placebo-controlled, parallel-group study of the standardised extract shr-5 of the roots of Rhodiola rosea in the treatment of subjects with stress-related fatigue. Planta Med. 2009 Feb;75(2):105-12.
Hung SK, Perry R, Ernst E. The effectiveness and efficacy of Rhodiola rosea L.: a systematic review of randomized clinical trials. Phytomedicine. 2011 Feb 15;18(4):235-44.
Tags: Rhodiola Rosea, Stress, Burnout
Related Articles
Comments