Gluten free diet cures severe mental illness
Posted on Tue, 6 May 14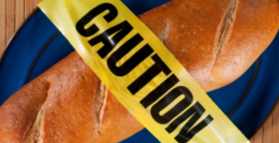 Gluten sensitivity has been associated with mental health issues ranging from mild depression to schizophrenia and a newly published case report describes complete remission of severe hallucinations with a gluten-free diet.
A 23-year old woman recalls developing longstanding auditory and visual hallucinations as well as gastrointestinal symptoms from about the age of 4-5 years old. Her symptoms were severe and she described that she would often "see beings and, at times, entire scenes, that no one else would see."
She continued to live with her hallucinations although they had a tremendous impact on her life. It wasn't until eliminating gluten from her diet in an attempt to improve her digestive symptoms that something remarkable happened, her hallucinations stopped.
Image: Proposed mechanism for gluten sensitivity and mental illness.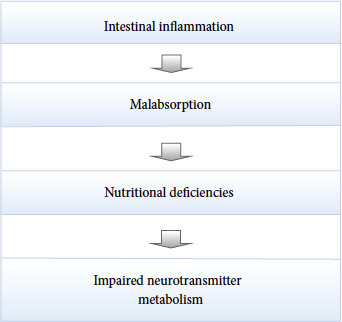 Eliminating gluten not only cured her hallucinations but also improved her ability to concentrate and focus at school for the first time in her life. And her gastrointestinal symptoms also disappeared.
The authors of this case report stress that, based on this striking example and the wider scientific literature, health professionals should trial a gluten-free diet in people with unexplained symptoms.
Reference:
Genuis SJ, Lobo RA. Gluten Sensitivity Presenting as a Neuropsychiatric Disorder. Gastroenterol Res Pract. 2014;2014:293206. - link to free full-text article
Tags: Gluten, Mental Health
Related Articles
Comments