Drugs vs. Exercise
Posted on Tue, 1 Oct 13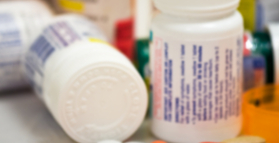 A large analysis comparing pharmaceutical medication to exercise for reducing the risk common causes of premature death has found exercise at least as effective as medication.
Only 14% of adults exercise regularly in the United Kingdom, while use of prescription drugs has risen sharply, from an average of 11.2 prescriptions for every person in England in 2000 to 17.7 in 2010.
To see how exercise compared to medication for the prevention of death researchers compared a large number of clinical studies (305 randomised controlled trials with 339 274 participants) that looked at prevention of coronary heart disease, rehabilitation of stroke, treatment of heart failure, and prevention of diabetes.
The analysis revealed exercise had similar effectiveness to drug interventions with two exceptions. Exercise was more effective than medication for stroke rehabilitation and for heart failure diuretics outperformed exercise.
Importantly, there were disproportionately more studies of drugs than exercise, which may mask exercises true benefits. This "blind spot" in the evidence "prevents prescribers and their patients from understanding the clinical circumstances where drugs might provide only modest improvement but exercise could yield more profound or sustainable gains in health."
In any case "the findings of our review suggest that exercise and many drug interventions are often potentially similar in terms of their mortality benefits; exercise interventions should therefore be considered as a viable alternative to, or alongside, drug therapy" they concluded.
"Primary care doctors should give brief advice to most patients about the benefits of exercise and refer patients with chronic disease to a rehabilitation programme that includes an exercise intervention."
Reference:
Naci H, Ioannidis J. Comparative effectiveness of exercise and drug interventions on mortality outcomes: metaepidemiological study. BMJ 2013;347:f5577
Tags: Exercise
Related Articles
Comments