Diet soda increases stroke risk
Posted on Mon, 16 May 11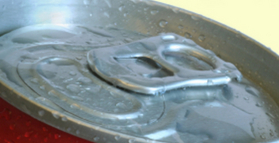 For the first time diet soda has been linked to an increased risk for stroke, heart attack and death from heart disease. Diet drinks may not be a healthier choice.
In an observational study of over 2500 people it was found that daily diet soda consumption was associated with a 61% higher risk of cardiovascular events such as stroke or heart attack compared to people who drank no diet soda.
Although this study was observational and cannot prove that diet soda causes stroke it is certainly reason for concern. Commenting on the findings Steven Greenberg, MD, from Harvard Medical School and vice chair of the International Stroke Conference Committee said "I do think this is a wake-up call"..."and we need to start paying closer attention."
Previous studies have also linked diet soda to weight gain and diabetes.
Source:
Gandey, A. Diet Soda May Heighten Risk for Vascular Events. Medscape Medical News, Neurology. February 9, 2011.
Tags: Diet Soda, Diet Soft Drink, Soda, Soft Drink
Related Articles
Comments