Soft drink and fruit juice may cause excruciating pain
Posted on Mon, 13 Dec 10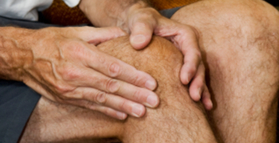 People suffering from an agonizingly painful form of arthritis known as gout are classically told to avoid excessive meat intake. Meat however is not linked to the development of gout but a daily soft drink could raise your risk by over 70%.
Gout is a form of painful arthritis characterised by a build up of uric acid in the blood. Meat was originally thought to increase risk for gout because it contains purines, the precursors to uric acid. Research suggests meat is not the problem but gout may be linked to other dietary factors such as high seafood intake, sugar-sweetened sodas, fruit juices, and fructose (1-2).
A large study found that women who consumed sugar sweetened soda had a 74% increase in gout risk with just one beverage a day (3). This risk increased along with increasing fructose intake and was also higher in women who drank 2 or more servings of orange juice daily.
Soda and sweetened fruit juice contain added fructose, a type of sugar that can increase uric acid levels. Doctors "should be aware of the potential effect of these beverages on the risk of gout, a common and excruciatingly painful arthritis" concluded the study investigators.
References:
1. Choi HK, Atkinson K, Karlson EW, Willett W, Curhan G. Purine-rich foods, dairy and protein intake, and the risk of gout in men. N Engl J Med. 2004 Mar 11;350(11):1093-103.
2. Choi HK, Curhan G. Soft drinks, fructose consumption, and the risk of gout in men: prospective cohort study. BMJ. 2008 Feb 9;336(7639):309-12. Epub 2008 Jan 31.
3. Choi HK, Willett W, Curhan G. Fructose-rich beverages and risk of gout in women. JAMA. 2010 Nov 24;304(20):2270-8.
Tags: Soft Drink, Fruit Juice, Fructose, Gout
Related Articles
Comments