Burnout at work leads to emotional eating
Posted on Sun, 15 Jul 12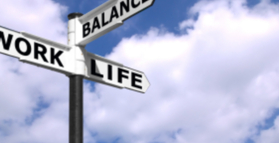 Work related stress and burnout increases emotional and uncontrolled eating in women. Managing work stress may be critical to healthy dietary changes.
Occupational burnout (characterised by exhaustive fatigue, cynicism, and lost occupational self-respect due to chronic work stress) is very common yet few studies have examined the relationship between burnout and eating behaviors.
A study of 230 working women found that those "experiencing burnout at baseline had significantly higher scores in emotional eating and uncontrolled eating than did those without burnout." Burnout also predicted increases in emotional eating while uncontrolled eating actually decreased over time in women who did not have burnout.
This study suggests work related stress and fatigue have an important impact on healthy eating behaviours. Addressing work related burnout should be an important part of weight management and improving dietary practices.
Reference:
Nevanperä NJ, Hopsu L, Kuosma E, Ukkola O, Uitti J, Laitinen JH. Occupational burnout, eating behavior, and weight among working women. Am J Clin Nutr. 2012 Apr;95(4):934-43.
Tags: Burnout, Weight Gain, Overweight, Mindful Eating,
Related Articles
Comments