Body perception a big problem in overweight women
Posted on Sun, 19 Dec 10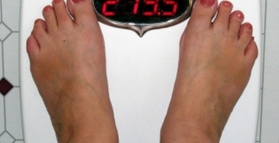 Being overweight or obese is a serious health problem however a study has found that almost one in four overweight women mistakenly think they are a healthy weight.
Body weight misperception was found to be common in overweight and normal weight women attending a public health clinic in Texas. Overall it was found that 23% of overweight women were "misperceivers," that is, mistakenly think they have a healthy body weight.
Importantly body weight misperception was also associated with unhealthy weight-related behaviours such as using diet pills, liquids, or powders; using diuretics; and smoking more cigarettes.
The discovery that many overweight women have an inaccurate self view of their body weight suggests that identifying overweight as a problem, and understanding the related health risks, may be the first step in adopting healthy lifestyle changes.
Reference:
Rahman M, Berenson AB. Self-perception of weight and its association with weight-related behaviors in young, reproductive-aged women. Obstet Gynecol. 2010 Dec;116(6):1274-80.
Tags: Overweight, Obesity, Behavioural Change
Related Articles
Comments