Secrets to a long and healthy life
Posted on Fri, 7 Aug 09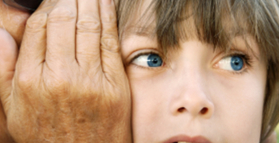 The major causes of premature death and disease are due to preventable risk factors. To find out exactly which risk factors resulted in the highest number of early deaths a group from Harvard Medical School and their international colleagues have produced a large scale analysis with some striking findings.
The major causes of preventable death
The group found that of the 2.5 million deaths every year in the US almost 1 million were due to smoking and high blood pressure, approximately 1 in 5 deaths. Overweight and obesity and lack of exercise were responsible for almost 1 in 10 deaths. And of the dietary risk factors high salt intake, low omega-3 fatty acids and a high intake of trans-fatty acids had the biggest effect respectively. Collectively these three dietary factors resulted in over 250,000 preventable deaths.
Alcohol doesn't help
Alcohols protective effect against cardiovascular disease was outweighed by its negative health effects. It was found that although alcohol use prevented 26,000 deaths from cardiovascular diseases such as stroke, alcohol use also caused 90,000 deaths from other types of cardiovascular diseases, other medical conditions, and road traffic accidents and violence.
Live life to its fullest

The study authors concluded that "smoking and high blood pressure, which both have effective interventions, are responsible for the largest number of deaths in the US. Other dietary, lifestyle, and metabolic risk factors for chronic diseases also cause a substantial number of deaths in the US." Although this study was on the US population it was pointed out by the Editor that these results may also apply to other countries although results may vary.
These findings speak to the importance of a healthy lifestyle, including stopping smoking, modest alcohol use, making time for regular physical activity, considering a regular omega-3 fatty acid dietary supplement such as fish oil and avoiding added salt and processed foods rich in trans-fatty acids such as packaged snacks like chips as well as deep fried foods, baked goods and sweets,.
Reference
Danaei G, Ding EL, Mozaffarian D, Taylor B, Rehm J, Murray CJ, Ezzati M. The preventable causes of death in the United States: comparative risk assessment of dietary, lifestyle, and metabolic risk factors.PLoS Med. 2009 Apr 28;6(4):e1000058.
Tags: Chronic Disease, Smoking, High Blood Pressure, Overweight, Obesity, Alcohol, Exercise, Diet, Omgea-3 Fatty Acids
Related Articles
Comments