Working overtime kills your lifestyle, and your health
Posted on Mon, 11 Apr 11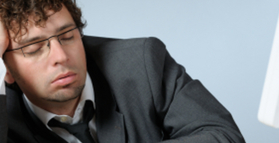 Working overtime places strain on you, your lifestyle, health and wellbeing. Work-life balance is quite literally that; working overtime may decrease the quality and length of your life.
A group of people were studied over two years to see if working overtime caused higher levels of stress, in turn leading to unhealthy habits and lifestyle behaviours and subsequent poor health.
It was found that working overtime was related to feelings of poor overall health, lower levels of physical activity and lower intake of fruit and vegetables compared to people who didn't work overtime. These unhealthy behaviours were also related to the eventual development of disease.
Remarkably, as well as increasing the tendency toward unhealthy habits, overtime was directly related to ill health. This finding suggests that the increased work load alone may be causing stress that can negatively affect your health. "Working a moderate amount of overtime does not usually entail major health risks", commented the study investigators, however "these will increase with increasing overtime."
Reference:
Taris TW, Ybema JF, Beckers DG, et al. Investigating the Associations among Overtime Work, Health Behaviors, and Health: A Longitudinal Study among Full-time Employees. Int J Behav Med. 2010 Jun 3. [Epub ahead of print]
Tags: Work Stress, Overtime, Job Burnout
Related Articles
Comments